Lama products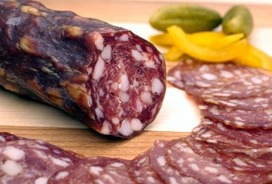 Lama meat
- An interesting new taste experience waiting to be discovered. Try this excellent meat, it is tender and similar to veal and have less fat and cholesterol.
In stock
Mostbröckli, Trochenwürste - Salama, Lama pepper
​
The order
Fresh meat like sirloin, tenderloin, Voressen, minced, sliced, etc. ..
Are they interested?
Order by e-mail:
info@appenzellerferien.ch